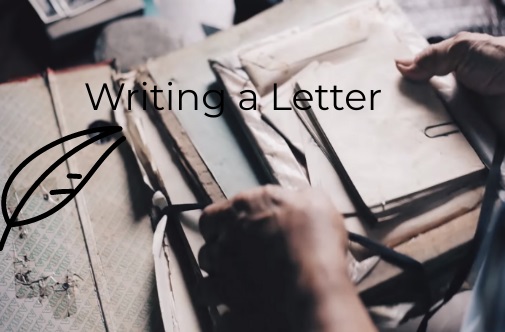 Letters are probably the most common type of writing extending from school to our daily and professional activities. Many of you will be greatly surprised to know that the job we tend to do of our own free will is considered another academic writing assignment and should be approached accordingly. The topic deserves thorough attention for a reason: we deal with letters, in a longer or shorter version, so often that we hardly even notice it.
Effective Letter Writing Tips
A letter is a distinguished document. This is because it, in fact, is a combination of everyday correspondence and professional writing. On the other hand, it provides us with a unique opportunity to show our academic skills along with demonstrating our creative talents. These specifics allow good leeway for our creativity yet requires following certain rules at the same time. Here are some important letter writing tips to consider:
As almost every letter is written with a certain recipient in mind, the first thing you should realize even prior to getting down to the job is who you are writing to. This allows choosing the right addressing mode. Obviously, saying hello to your friend is something different from the formal 'Dear Sirs', which is commonly used in official correspondence, when you often do not even know who actually will process the document. Even if you know your recipient for sure, addressing them only by name in official letters is considered inacceptable.
As a common standard, a professional or official letter is to contain a header. Its purpose is to facilitate and boost correspondence processing, as the volume of incoming/outgoing mails in a big organization can be really abashing. So, don't miss out on the opportunity to specify the subject and recipient of your letter in the header section.
Now, you can proceed to the subject matter. Like with any academic paper, this body text is where you can put everything you believe relevant to your case. Again, you cannot apply the same standard to both personal and corporate letters. While 'the longer the better' is a common principle used in the former case, any official correspondence should be kept as concise as possible.
No matter who you write to, it is the best practice to conclude your opus with some sort of a complementary phrase. Feel free to use popular 'best regards', 'best wishes', 'sincerely yours' or, in private correspondence, any words you'd say to your friend / family member / lover to emphasize on the importance of your relations.
Proper Letter Writing Format
While some details may vary between formal and informal letter types, the major structuring and proper letter writing format should be observed anyways. For example, you, as a sender, are always expected to provide some mandatory details, which have to be placed on a certain position in your letter so that the recipient can spot them (or review later, if necessary) easily. Such data include (in the recommended order of their appearance in the text):
Sender details (name, position, company address, etc.)
Issue date
Addressee details (name, position, company address, etc.)
Salutation in a form that complies with the type of your letter
The main text (anything you may want to tell or report)
The closing paragraph (summing up what has been said above)
Complementary ending words
The sender's name and personal signature
As you can see, some of the above items can be irrelevant, for example, with a personal letter, where a more informal style and formatting are welcome. Still, most of the data is to be included in one form or another.

Different Letter Types
In previous sections, we have already mentioned multiple times that different letter types may and do have their specifics. To avoid looking inappropriate and sometimes ridiculous, it is helpful to know what is relevant in a particular situation.
Writing a Professional Letter
With corporate correspondence, effective communication is the most crucial factor. Therefore, providing the aforementioned header details is very important because it helps streamline the incoming mail processing routine set up in your addressee's organization. Also, make sure you write a professional letter in respectful terms even if you put forward a claim or express your discontent with the opponent's behavior or activities. On the other hand, avoid grammar mistakes. While often childish and irrelevant to your letter's subject directly, they create negative experience and undermine your reputation.
Writing my resignation letter
The fact that you've decided to say good bye to the company you currently work for does not allow of burning bridges behind you. That said, the document has to be restrained and respectful. Keep it strictly formal and as concise as possible. Come up with reasonable grounds for your resignation and provide them in a positive manner. The maximum allowed deviation from the formal style is distinguishing some merits of the organization. Also, explicitly provide the date you want to eventually leave.
Writing A Letter of Recommendation
Recommending a person for a position is a great honor and a high responsibility. Recommendation letter sets apart from conventional correspondence. In this case, you should focus on your protégé rather than on the addressee. Make sure you represent him/her in a positive and honest way. If you are not willing to do this, you'd better give up accomplishing the task, which is absolutely appropriate with recommendation letters as opposed to other corporate duties. In case you consent, pick a couple of distinguishing merits of the person to focus on. The best writing approach is to show how he/she can add to the company's success in the new position.
Final Words
Letters are a highly diversified class of documents, which, however, have much in common. If you face a task which is new or of special importance to you, consider commissioning it to professional writers online. This is a sure way to get a distinguished result and avoid stress. Oftentimes, this is your only and absolutely impartial assistant.